History

We have a country. We have a territory. We have, above all, deep roots
that go back to the 18th century.We have a great piece of history to tell.
It is the history of our family and of viniculture in the Langhe, of its wine cellars and vineyards. It is a story of the dedication of a people and a territory whose wines are represented by the masterpieces of Barolo and Barbaresco. It is a tale that we like to tell to all wine lovers who come to visit the place where our history came alive.
Our origins
It is difficult to pinpoint a precise date for when our ancestors began making wine, though the vineyards and farmhouses that we live in today have always belonged to the family. From researching parish and township documents, however, we can confirm that the Oddero family has been present in the territory of La Morra since at least the 18th century.
Through writings, notarial acts, and personal photographs, we know that Giovanni Battista Oddero (1794 -1874)—and after him, his sons Lorenzo (1821-1903) and Luigi (1832-1893)—began to vinify grapes in the township of La Morra between the 18th and 19th centuries.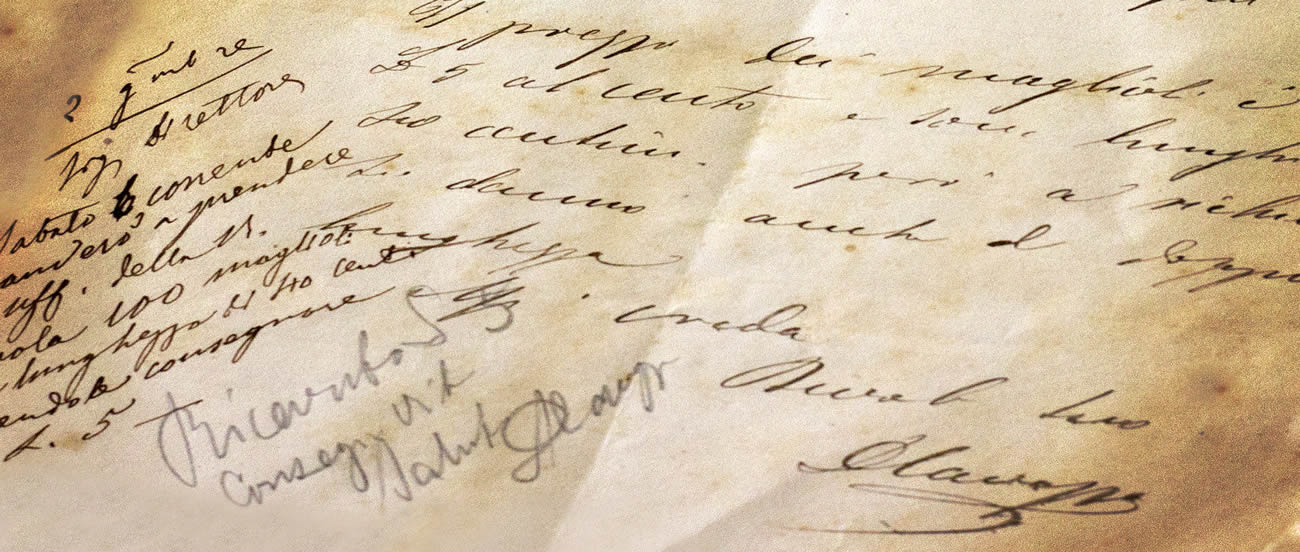 It is through their efforts that our wines were introduced to the rest of the world. First, they were sold in small barrels and demijohns, and by 1878 they were sold in bottles through the efforts of the first Giacomo Oddero (1851-1915). Several recent findings demonstrate that near the end of the 19th century, Barolo Oddero was already being successfully exported to the Americas in small oak barrels.
Other wines earned important recognitions in Italy. In 1911, our Barolo was part of the International Exposition of Turin. It was included in a wine tasting organized by the Subalpine Oenophiles Guild (Circolo Enofilo Subalpino) in occasion of the 50th anniversary of the Unification of Italy..